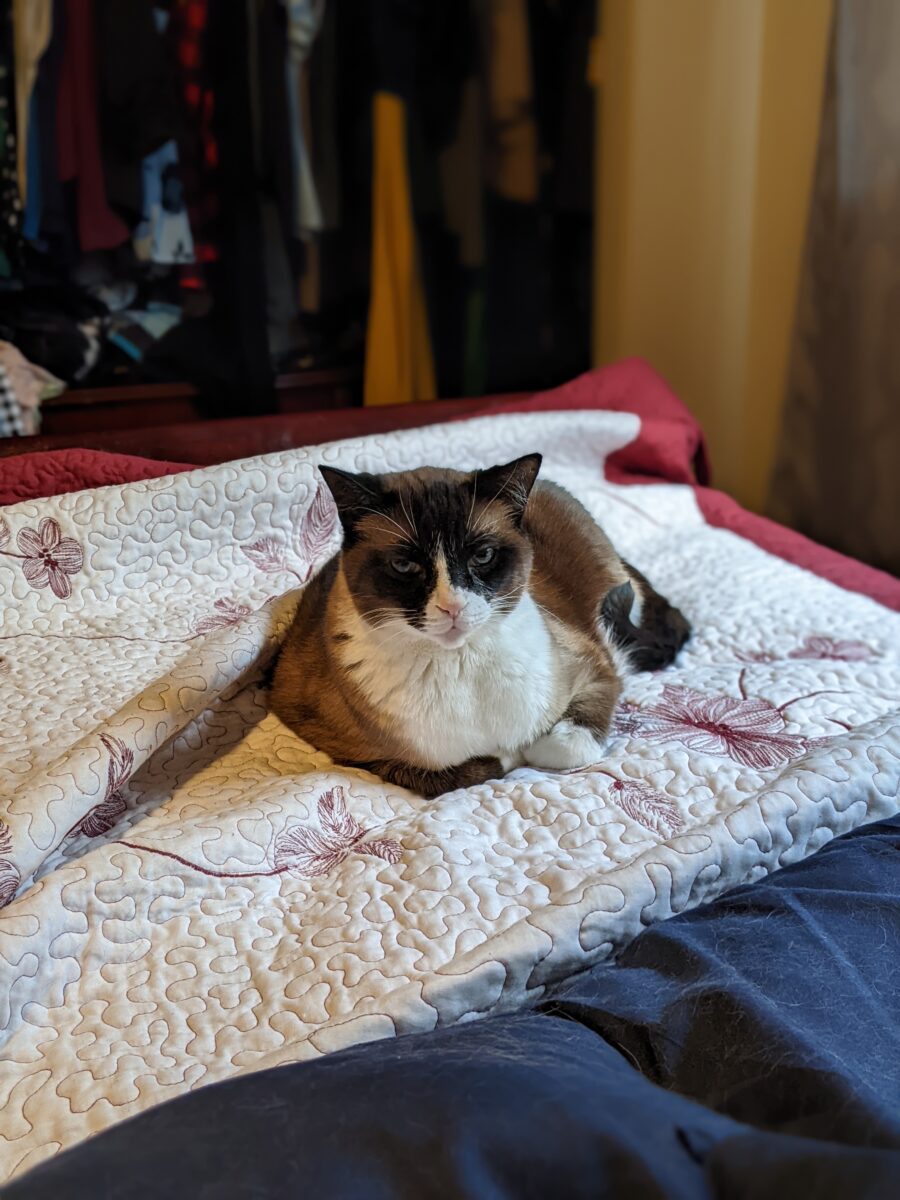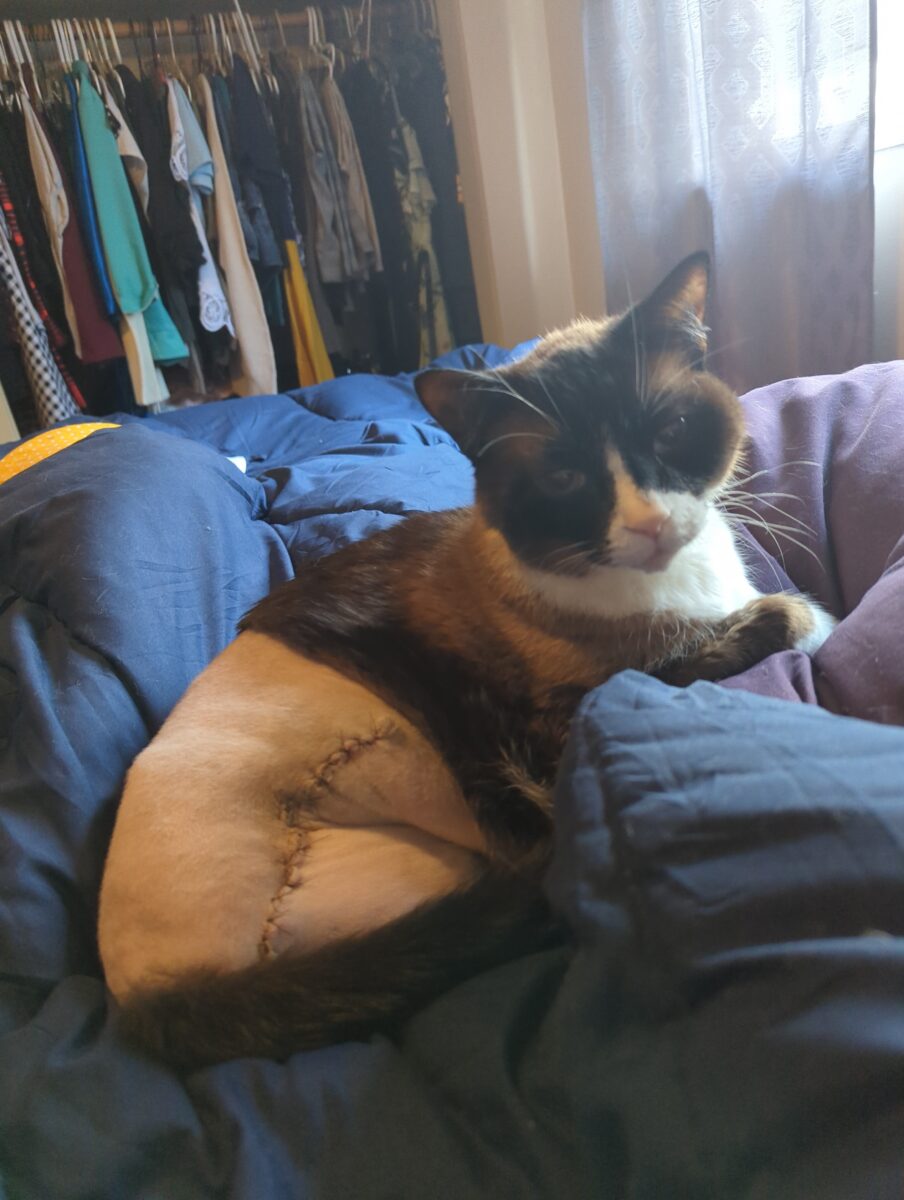 Meet my Doodlebug. The first picture was taken back in December 2021 before I went on vacation for Christmas. The second is from February 2022, 10 days post surgery.
I returned from my vacation to find a large mass on the inside of his leg. After going to the vet and having a biopsy done, we discovered it was a sarcoma.
Making the decision to amputate was one of the hardest things I've done. To make such a decision for an animal to whom you can't ask their permission or opinion is heartbreaking. This surely has been a hard short journey so far.
Today, 10 days post op he is finally starting to use the litterbox, eat and drink all by himself now. He can even climb his stairs to get into bed too!
Please feel free to ask questions or reach out if you've been through this before. I have found that the vets I have experienced have not been quite as informative as I would have preferred.
Love from the Doodlebug