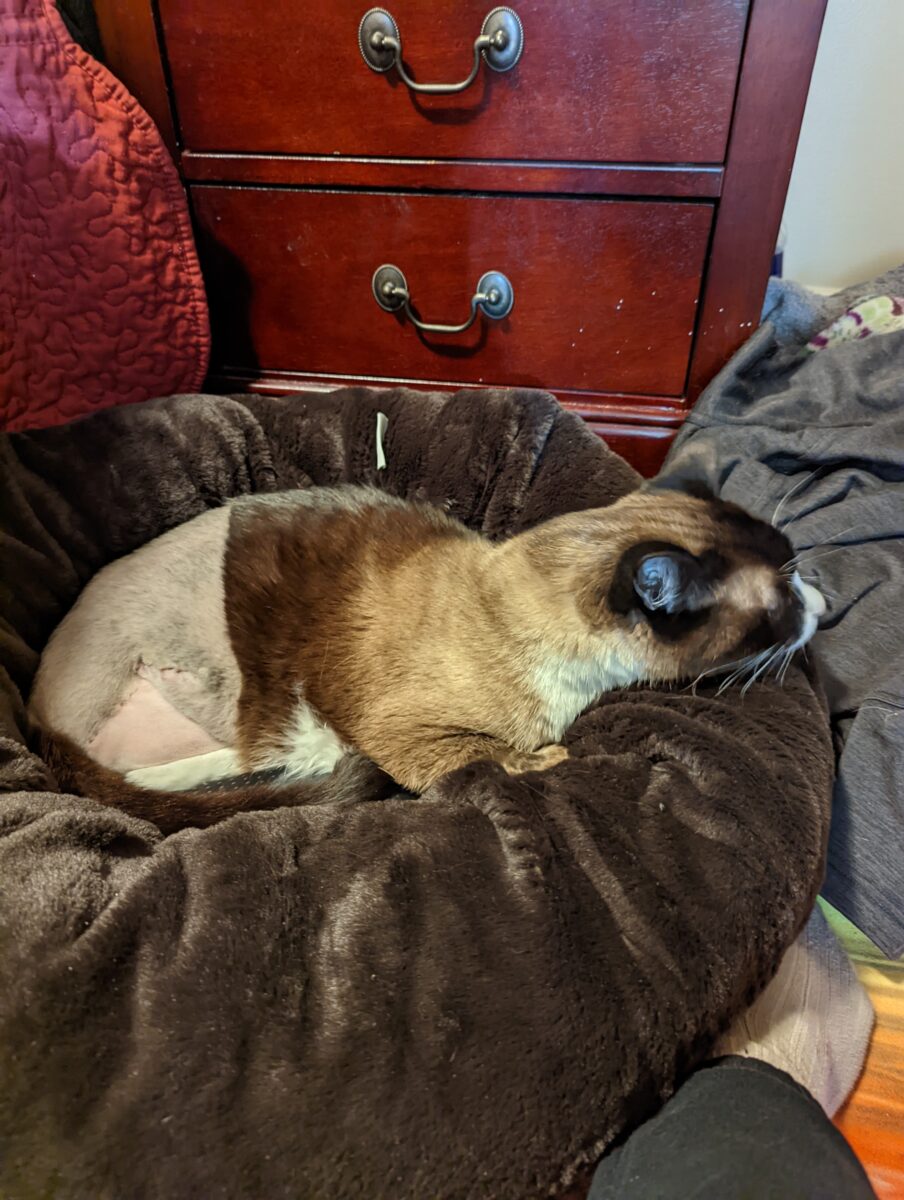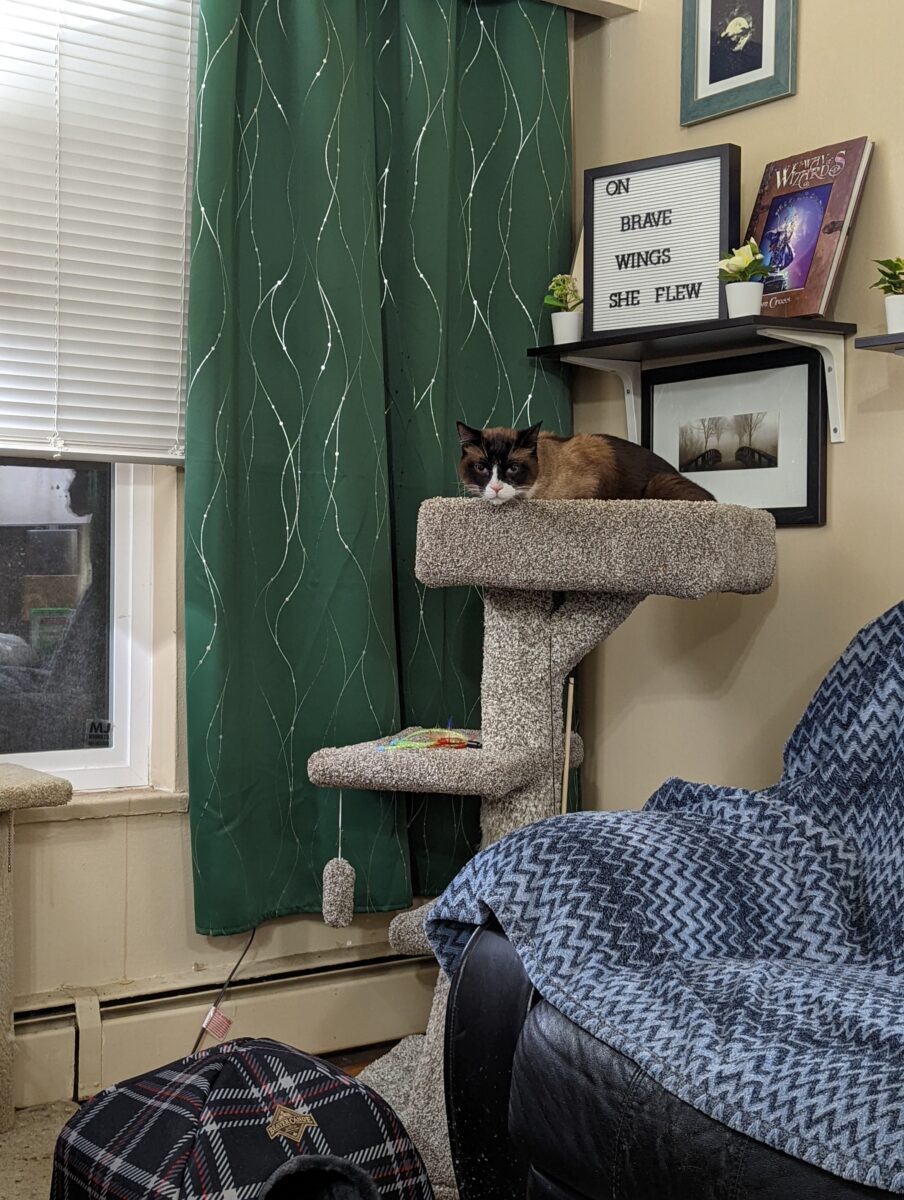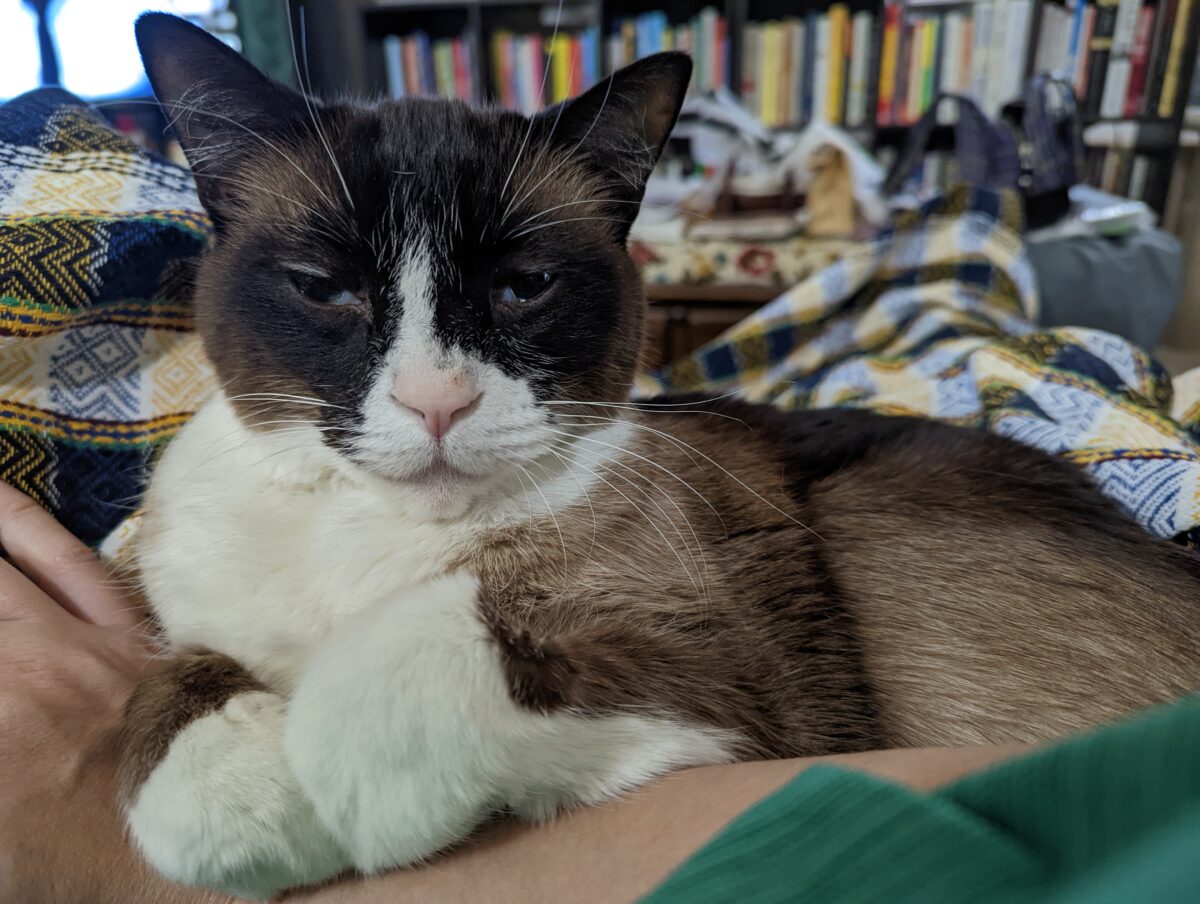 2 weeks post amputation and the vet has given us a gold star!! Although there was a bit of a kidney issue that required at home IV fluids daily, the vet was very happy with the progress my little man is making.
In fact it was that evening he started jumping on the bed by himself again! Since then he has been making so much progress, even back in his scratching tree!
Now, we are experiencing a bit of withdrawals from all the meds he's been on for the last two months. But all in all I am one exstatic Momma. The last two months have been excruciating and I am just so grateful that my doodlebug is on the mend.